Regulators Have Given Spacex, Elon Musk's Rocket Company, the Green Light to Connect Ships, Planes, and Cars to High-speed Internet.
Originally published on Best Stocks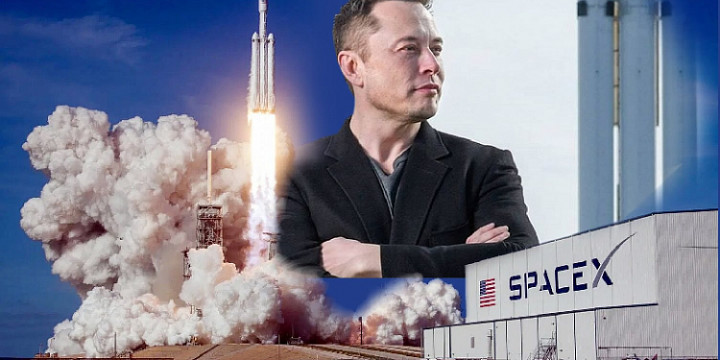 Using satellites, Elon Musk's rocket business, SpaceX, has been given the go-ahead by regulators to provide high-speed internet to ships, aircraft, and automobiles.
It was made public on Thursday by the FCC, which made the announcement. Delaying or halting the SpaceX mission was no longer an option for DISH Networks (DISH DISH +0.06 percent) and ViaSat (VSAT).
For the two satellite operators, it's a setback. However, by the start of trading on Friday, neither company's shares had reacted to the news. A 1% gain in ViaSat VSAT –0.16 percent shares offset DISH's flat premarket trade. S&P 500SPX –0.88 percent and DJIA –0.82 percent futures were both approximately 0.4 percent lower.
Of course, SpaceX isn't listed on the stock market. Although he intimated in June that an IPO for Starlink was still years away, Musk has now stated that the company may go public.
Using a network of 2,700 low-orbit satellites, SpaceX's internet service delivers high-speed internet for $110 a month. As of May, more than 400,000 users have enrolled in the program. Before this announcement, the firm had said that it aimed to have 40 million customers by 2025.
A request for comment on the FCC's decision or the purpose of SpaceX was not immediately returned.
Starlink isn't only interested in selling internet service to the general public. In April, Delta Air Lines (DAL) announced that it was experimenting with Starlink internet connectivity on certain of its flights.
SpaceX has a private market worth of over $100 billion, making it one of the world's most valuable aerospace franchises because of this kind of growth.
It was back in 2020 when Morgan Stanley exec, Adam Jonas created a financial model for SpaceX. Until 2029, he didn't expect to see 40 million or more Starlink subscribers. However, he anticipated that Starlink's monthly fees will drop to $25. Close to $12 billion a year was his projection for revenue by the end of the decade. According to his estimate, which varied from nothing to more than $120 billion, Starlink was valued at $40 billion.
When asked if Starlink might be utilized to provide internet access in Tesla vehicles, CEO Musk answered "no," citing a problem with the terminals' size. Aircraft, ships, and recreational vehicles are more likely to make use of Starlink.