Best Stocks To Buy Now May 10, 2022
Originally published on Best Stocks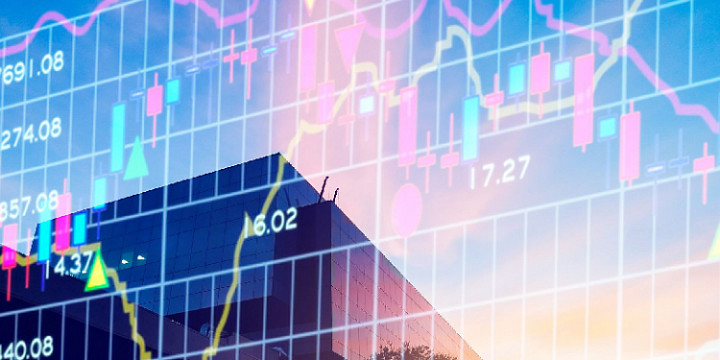 Today the S&P500 opened the market at $4,045; the Dow Jones today trades at $32,547, and the Nasdaq reached $11,880. The latter was highly affected by Amazon's poor earnings results, with AMZN stock forecast for the following 12 months at less than $4K.
We have listed below the best stocks to buy now.
Contents
hide
1 Pegasystems Inc.(NASDAQ:PEGA)
2 Jack Henry & Associates, Inc.(NASDAQ:JKHY)
3 NICE Systems Ltda(NASDAQ:NICE)
4 Intuit Inc.(NASDAQ:INTU)
Pegasystems Inc.(NASDAQ:PEGA)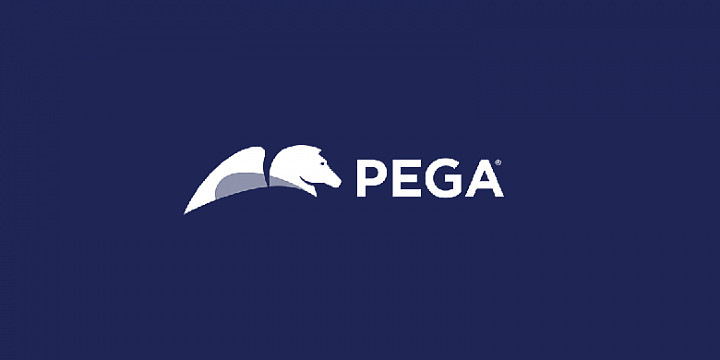 In the recent trading session, Pegasystems (NASDAQ:PEGA) stock finished at $75.79, up 1.1 percent over the last four weeks, but short-term price goals given by Wall Street analysts might indicate that the company still has a long way to go. The average price objective of $161.11 points to a 112.6 percent upside.
Nine short-term price forecasts are included in the mean estimate, with a $12.83 standard deviation. A rise of 84.7% from the present price level is predicted by the lowest estimate of $140, while the most enthusiastic expert predicts an increase of 137.5% to $180. The standard deviation is critical to notice here since it explains the range of the estimations. Experts have a more substantial consensus if the standard deviation is more minor.
P/E ratio of -95.19; beta of 1.11 percent; $5.61 billion market capitalization. There is a 50-day moving average of $76.77 and a 200-day average of $96.42. Pegasystems' stock price has ranged from $66.45 to $143.66 during the last 52 weeks.
PEGA's upside potential isn't only based on the stock's lofty consensus price target. According to experts, the corporation is expected to post more robust profits than predicted. Of course, an upward trend in earnings estimate revisions gives no sense of the stock's potential upside, but it has successfully anticipated it.
Results from Pegasystems (NASDAQ:PEGA) were issued on April 28. The I.T. firm's profits for the third quarter above analysts' estimates by $0.76. In addition, they reported $0.59 EPS compared to an average estimate of $0.17. Analysts predicted that the company would make $363.95MILLION in quarterly sales, but it earned $376.30MILLION.
Pegasystems had negative net margins of 4.46 percent and negative returns on equity of 10.05%. The company's annual sales rose by 20% year-over-year. The company's profits per share were $0.03 last year. Earnings per share for the current year are expected to be -0.08 per share.
Recent restructurings have been undertaken by the company's institutional and hedge-fund investors. (Pegasystems' shares increased by 33.1 percent during the fourth quarter of the Illinois Municipal Retirement Fund. The Illinois Municipal Retirement Fund purchased 3,152 more shares of the stock company last year. That brings its stock total to 12,683. In addition, point72 Asset Management L.P. bought $10,888,000 worth of Pegasystems stock during the third quarter.
A 1.8 percent gain in Geode Capital Management LLC's Pegasystems stockholding was reported in the third quarter of 2013. Geode Capital Management LLC has amassed an estimated $68,608,000 inequity. Southpoint Capital Advisors L.P. boosted its holding in Pegasystems by 10% in the third quarter.
An extra $139,810,000 worth of stock in the technology firm was purchased by Southpoint Capital Advisors L.P. Riverbridge Partners LLC boosted its interest in Pegasystems during the fourth quarter, resulting in a 3.5% rise in the stock price. As a result, Riverbridge Partners LLC now has 1,411,386 technology company shares. That is worth $157,821,000.
Analysts have recently shown greater confidence in its profits prospects, as seen by their significant agreement in moving EPS forecasts upward. That might be a fair basis to predict an increase in the stock's value. As shown by empirical studies, a high association exists between changes in earnings estimates and short-term stock price swings.
Jack Henry & Associates, Inc.(NASDAQ:JKHY)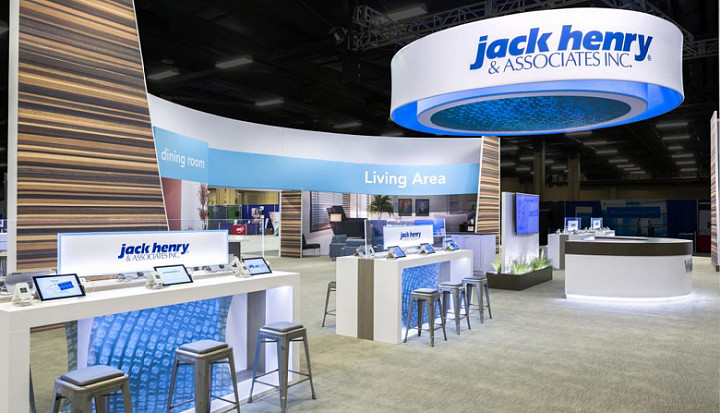 Economic uncertainties and geopolitical shockwaves are producing turbulence this year. Stocks that are more resilient to disruptions like this include Jack Henry & Associates Inc (NSQ:JKHY).
It's presently trading at $185 a share, but investors are wondering whether Covid's financial repercussions will damage the company's future.
In short, there are encouraging signals. Jack Henry & Associates Inc. looks to do well on specific critical financial and technical criteria and has at least some exposure to two primary drivers of investment returns: high quality and strong momentum.
Jack Henry & Associates Inc has a 5-year Return on Capital Employed (ROCE) of 21.6 percent, one of its quality indicators. A company's long-term, double-digit ROCE might be a good indicator of its ability to expand profitably.
Share prices and profit growth both show signs of upward momentum. Stocks nearing their 52-week highs and outperforming the market are an excellent place to look for signs. In addition, they often beat broker estimates, and they get prediction upgrades and recommendation adjustments due to this.
In the last year, the share price of Jack Henry & Associates Inc. has returned 19.8% in comparison to the market. Momentum may be slowed by market volatility and economic uncertainty, but previously strong equities can quickly regain their strength when investor confidence returns.
Oppenheimer analysts upgraded the company shares on a Wednesday, May 4. Oppenheimer's D. Gabriele analyst now expects the I.T. business to generate earnings per share of $4.84. That is an increase from the previous projection of $4.81. Oppenheimer rates it "Outperform" and has set a target price of $206.00.
Stock in Jack Henry & Associates (NYSE: JACK) opened Friday at $186.13. The company's market value is $13.55 billion, with a P.E. ratio of 38.14 and a PEG ratio of 2.36. It also has a beta of 0.58. The company's 50-day and 200-day simple moving averages are $191.61 (and $173.61, respectively). The D/E/E ratios for the corporation are 0, 19, 1, 25 and 1, respectively with a quick ratio between 1, 19 and 1, 25, One-year low: $147.50; one-year peak: $205.37
Jack Henry & Associates (NASDAQ: JKHY) released the earnings report for the last quarter on May 3. The technology firm posted earnings per share of $1.16, surpassing analysts' average projections at $1.06 per share. For the quarter, analysts had anticipated $475.52 million in revenue.
However, the corporation brought in $478.30MILLION. Jack Henry & Associates' net margin was 18.81 percent, and its return on equity was 27.04%. The company's sales grew by 10.3% year over year. The business earned $0.95 per share in the same period last year.
According to public records, David B. Foss, CEO of the company, sold 3,247 shares on March 23. At an average price of $188.08 per share, the shares were purchased for $610695.76. The Securities & Exchange Commission was notified about the transaction. The disclosure can be found on the SEC website. The company currently has 0.60 percent ownership by insiders.
The corporation paid out a quarterly distribution on Friday, March 25, earlier announced in the month. Investors who received a record date of Tuesday, March 8, were eligible to receive a $0.49 dividend. That yields a 1.05% annualized dividend yield and a $1.96 dividend per shareholder. The stock's dividends were canceled on Monday, March 7, 2007. Jack Henry & Associates' last quarterly dividend was $0.46.
NICE Systems Ltda(NASDAQ:NICE)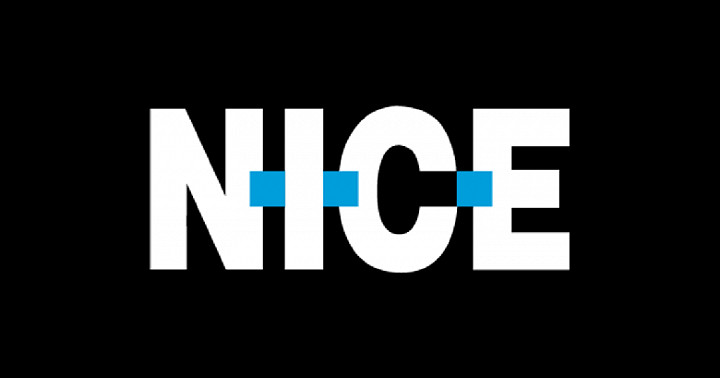 The NICE stock opened Wednesday at $184,50 per stock. In terms of quick and current ratios, it's got 1.81. The debt-to-equity ratio of the corporation is 0.15. NICE's stock price history shows 52-week lows of $199.32 and 52-week highs of $319.88.
NICE (NASDAQ:NICE) published its quarterly results report. The quarter's EPS was $1.14, lower than the Zacks average estimate of $1.30. Analysts predicted that the quarter would bring in $495.66MILLION in sales, but instead, the company earned $515.50MILLION. NICE saw a 10.19% net margin and an 11.49% return on equity. For the quarter, the company's quarterly revenues rose 17.6 percent over the same period in 2013. Earnings per share were $1.25 in the same quarter the previous year. According to analysts in Equities, NICE is expected to earn $5.44 per share this year.
It's unclear whether hedge funds have lately raised or lowered their NICE positions. First Trust Advisors L.P. bought a new NICE investment for $705,000. Kestra Advisory Services LLC purchased a new NICE investment for $233,000 stock during the third quarter. Signaturefd LLC reported that NICE stock had increased 11.0 percent by the end of the third quarter.
Sigma Planning Corp. reported a 39.6 percent growth in its NICE holdings during the third quarter. Sigma Planning Corp. increased its stake in the technology firm. The acquisition price of the extra 892 shares was $894,000. GWM Advisors LLC also acquired $506,000 worth of shares of NICE during the third quarter.
NICE has been around for 30 years. It's helped over 3,000 clients, from emergency communications to law enforcement and the courts, digitally transform the way they handle data and evidence to help them get to the bottom faster. NICE's Evidencentral platform combines integrated technologies that provide a single view of the truth for public safety and justice agencies. It allows them to respond to emergencies, investigate, develop and prosecute cases and provide information to law enforcement. NICE helps everyone collaborate better from the incident to the court with digital transformation solutions that can be applied across entire counties or states.
NICE Investigate assists the British Transport Police and other law enforcement agencies worldwide in overcoming barriers that prevent them from sharing and gathering digital evidence. Chris Wooten is Vice President of NICE. He stated that it takes a lot of time and effort to provide digital proof to investigators despite the fact digital evidence is becoming more essential in criminal investigations.
NICE Investigate is a digital evidence management tool that the British Transport Police (BTP) uses to promote digital transformation in its operations and keep U.K. trains safe from criminality. NICE Investigate is being used by the British Transport Police (BTP) to facilitate the movement of digital evidence across the country. The 3,500 officers of BTP are responsible for monitoring approximately 3,000 stations in England, Scotland and Wales. These areas allow an estimated 1.7 million passenger trips annually.
Intuit Inc.(NASDAQ:INTU)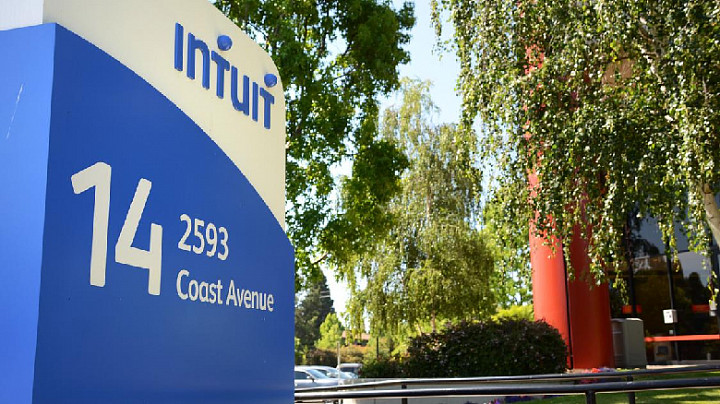 Sales of $5.52 billion are predicted by analysts for Intuit Inc.'s current fiscal quarter (NASDAQ:INTU). According to nine analysts, Intuit's earnings range from $5.50 billion to $5.56 billion. Intuit made $4.17 billion in sales in the same quarter a year before, a substantial increase of 32.4%.
Analysts estimate Intuit's current fiscal year at $12.29 billion, with $12.23 billion to $12.57 billion in projections. According to experts, the company is expected to generate between $13.77 billion and $14.76 billion in the next fiscal year.
On February 24, Intuit Inc. (NASDAQ:INTU) announced its most recent earnings report. The software business reported a $0.67 quarterly profit per share, falling short of analysts' consensus expectations of a $0.93 result. Analysts expected the corporation to bring in $2.72 billion in revenue, bringing in $2.67 billion.
In the fourth quarter, JNBA Financial Advisors acquired shares in Intuit for roughly $25,000 each. That resulted in a 3,900.0 percent increase in the value of Intuit's stock in the fourth quarter of 2013.
The share price of Intuit was $368.70 at the start of trading today. To put this in perspective:
The store's market capitalization is $115.7 billion.
Its P.E. is 52.28.
Its PEG ratio is 3.41, and its beta value of 1.16.
Intuit's 12-month low is $385.66; its Debt to Equity Ratio (D/E) is 0.43, its current cash position is 1.18, and its Quick Ratio (Q.R.) is also 1.18.1.
The corporation paid out quarterly dividends on April 18. The incentive was paid out in full on Friday, April 8. A 0.66 percent dividend yield translates into a yearly dividend income of $2.72. At the moment, Intuit's dividend payout ratio is 34.69 percent.
Intuit is one of the most famous names in the enterprise software industry, with annual revenue of $9.63 billion in 2021. The company has enjoyed good growth in the recent past and is expected to continue this trend for years to come.
As the company grows, investors should consider that the stock has seen a drop in the last six months. Intuit shares are trading at $381.32 on Tuesday. The company has also enjoyed impressive growth, prompting investors to seek alternative stock ideas.