Tesla Stock Forecast And Price Prediction (May 2022)
Originally published on Best Stocks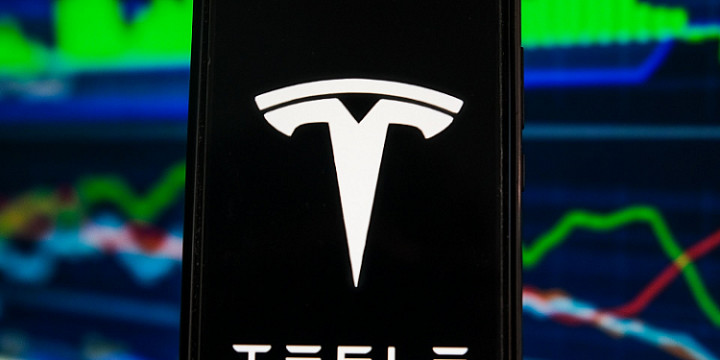 Tesla stock forecast for the next 12 months is $976.82. The price prediction made by the thirty-six analysts has lowered by $17 in the last week and by $162 in the previous two weeks. The forecast decline reflects analysts' concerns over Elon Musk's purchase of Twitter – that, according to many, could "distract" the CEO from focusing on Tesla – although the deal is now on hold pending evidence the platform has less than 5% fake accounts. TSLA stock forecast has a minimum price of $67 and a maximum of $1,620, with $976.82 being the average price. According to the forecast data, analysts expect a 31% increase in Tesla's stock price. This number is particularly high considering that Tesla lost almost 21% during the last month and nearly 40% in the previous six months.


Based on the Fibonacci scale, a 23.6% retracement of the weekly negative impulse would help Tesla pass the $925.00 mark and make it achievable for the stock to reach $990.
Contents
hide
1 The Twitter takeover leads the Tesla stock forecast to a bearish zone
2 Battery production barriers strongly influence Tesla stock forecast
3 The latest news that affected Tesla stock forecast
3.1 The Tesla rally
4 How Q1 2022 earning results have affected the Tesla stock forecast favorably
The Twitter takeover leads the Tesla stock forecast to a bearish zone
Elon Musk's decision to buy Twitter came as a negative surprise for Tesla investors. When the purchase was announced, Tesla stock fell below $1,000, losing almost 5% in a single trading day.
That is because it was revealed that shares of Tesla were used as collateral for the purchase transaction. Musk sold $21 billion of Tesla stock to make available the amount of $44 billion for the Twitter takeover.
According to a report published by Times, Elon Musk's forecast for Twitter include pushing Twitter's revenue to "$26.4 billion by 2028, up from $5 billion last year," with a user growth of "217 million at the end of last year to nearly 600 million in 2025 and 931 million six years from now". Twitter growth forecast and Tesla stock forecast are directly correlated. Investors fear that Musk's attention would go towards the new purchase rather than Tesla. Many experts have pointed out that such growth for Twitter would necessarily mean a decline in Tesla's performance.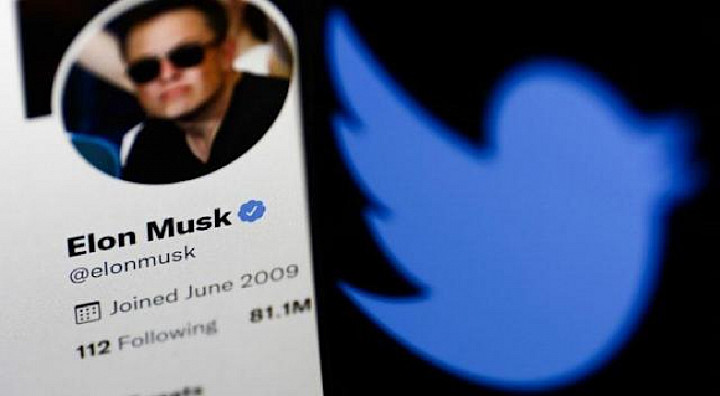 However, it isn't clear whether Musk is really intended to buy Twitter, which makes Tesla stock forecast very volatile. Since Musk offered to buy the social media company eleven days ago, Musk has started to criticize the corporation's actions bitterly. Lastly, Musk began to denounce a large number of bots on the platform, mentioning that users are bombarded with spam and fake accounts. Therefore, according to Musk, the company must reduce the number of bots on its site to improve its user experience.
Musk said he would wait for proof of his belief that only 5 percent of users are spam or fake accounts before making a transaction. However, despite Musk's declaration that he is still "committed" to the deal, he stated that is experimenting with 100 of his followers to test whether there were a lot of bots.
Battery production barriers strongly influence Tesla stock forecast
Currently, Tesla's car batteries are manufactured by Panasonic. However, by 2023, the Gigafactory in Nevada aims to manufacture 35 gigawatt-hours (GWh) of cells and 50 GWh (5.7 MW) of battery packs. It's possible that this amount of manufacturing might provide 500,000 Tesla vehicles a year. Tesla isn't alone in solar battery production limitations either. Other companies, such as Strata Solar, AES, and NextEra, are finding limitations in the electric energy sector for houses.
In Berlin, Germany, a Tesla plant has officially opened its doors. Chief Executive Officer Elon Musk went to Germany for the same reason. This was done to alleviate strain on the facility in Shanghai and to make it easier for the company to serve the vast European market.
10,000 Tesla Model Y cars have been added to Hertz Global Holdings' fleet. Tesla's market value has risen to $1 trillion due to this acquisition, which has generated enormous attention for the company.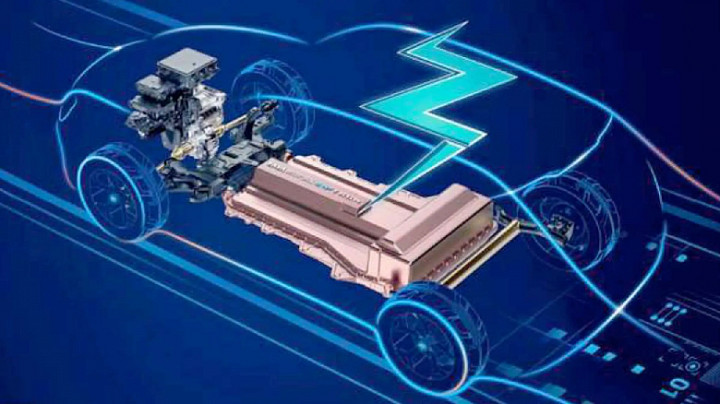 Tesla has also scheduled a second stock split in September 2020, at a ratio of 5 to 1. Their annual meeting is coming up, and they plan to make the request then. Wedbush analyst Dan Ives believes that this is the right move for Tesla's long-term success. On Monday, Tesla's shares jumped about 8% after the announcement.
According to Bloomberg's analysts, there will be about 309,158 automobiles produced once battery limitations are overcome.
The latest news that affected Tesla stock forecast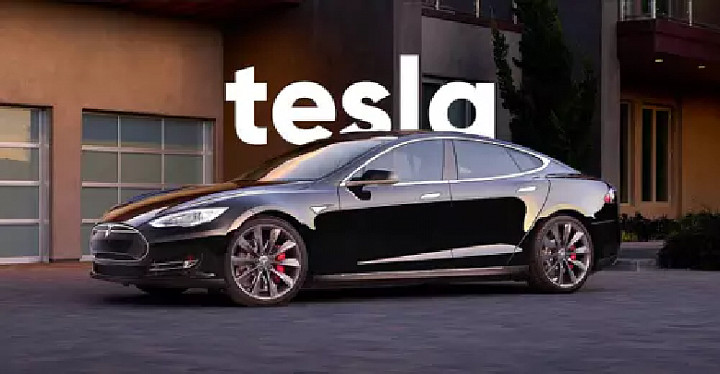 The Tesla rally
This month, Tesla (TSLA) fell below its lateral consolidation channel, caught in the risk-off mindset. It then dropped all the way to test daily resistance at $880.00. The weekly M-formation, a reversion pattern, allows for a correction to day-to-day support.
The Fibonacci scale shows that a 23.6 percent retracement for the weekly negative impulse can reach the early 2022 resistance at $925.00. A 50% mean reversion to the bearish impulse occurs at $983.60. That coincides with the M-formation's neckline. If bears continue to sell and stick to the trend, a price rise of $756.00 could be avoided to mitigate the price in March 2022.
Tesla (TSLA stockholders) are naturally interested in the transaction. However, Tesla (TSLA stock) has been used as security for the Twitter acquisition deal is even more fascinating. In addition, according to multiple sources, Morgan Stanley has pledged $22.5 billion in loans to finance the transaction.
The last time Tesla had a block sale of $10 billion or more was when Elon Musk conducted a Twitter poll. As a result, Tesla's stock dropped by 11%. It isn't that significant when compared to Tesla's market capitalization. China's continued closure should be even more concerning.
Covid-19's recent gains are also causing an increase in lockdowns throughout Shanghai and Beijing. Giga Shanghai workers returned to work last week despite being suspended by the company. Other lockdowns have yet to be announced. Two Foxconn Shanghai facilities were closed Monday due to Covid cases.
Elon Musk, the Tesla CEO, was challenged by Bill Gates, the former richest man in America, in a heated exchange that quickly went viral. According to leaks and other sources, Elon Musk allegedly asked Bill Gates if he was short Tesla.
At a minimum, the author is in the company of some of the most talented writers (I am currently not short). Tesla stock could be on the verge of a rebound after yesterday's solid market finish. Although Tesla reported positive results last week, the stock price didn't respond as positively as it should. Tesla seems poised to rally. I might even reverse my decision and go long.
Tesla's competitive advantages in the coming years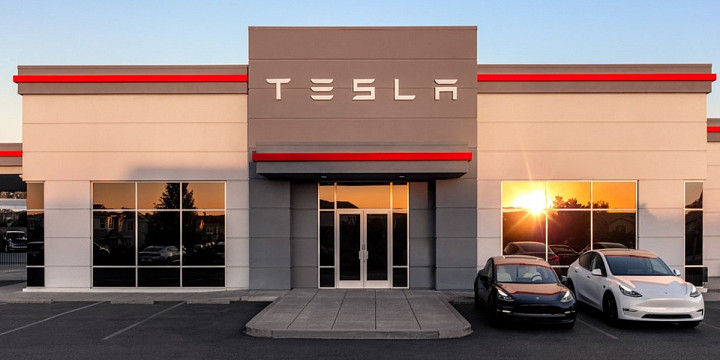 Aggressive Production: Tesla has dealt with chip shortages by replacing chips with other options and updating its software. That allows Tesla to manufacture goods much more effectively than other manufacturers.
Starlink Project: Elon Musk has been working on the Starlink Project for several years. Using a network of private satellites, the Starlink Project intends to deliver an internet connection to distant places on Earth. Starlink has over 2,000 satellites to improve, and it will gain speed in 2023 . Musk tweeted that the Starlink IPO could be good for TSLA stockholders.
New Gigafactories: To be opened in Berlin, Austin, and elsewhere: The opening of new gigafactories in Berlin and Austin could significantly increase output, which will increase Tesla's global reach and allow it to produce 2 million units per year, up from 1 million currently.
China: China is a significant market for Tesla and EVs in general. China is expected to account for 40% of Tesla's 2022 deliveries, according to forecasts. That would add approximately $400 to Tesla's stock price. So it could be a significant tailwind for Tesla if China's market is managed well.
Tesla's disadvantages in the coming years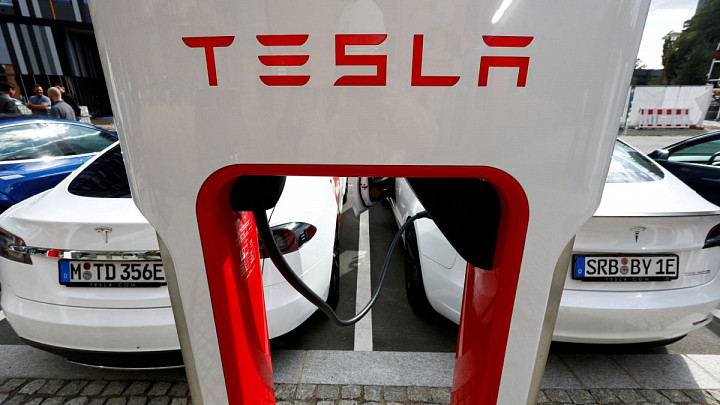 Regulations, costs, and fines: Tesla is not a favorite of regulators as of late, which could spell trouble for the automaker as it moves into 2022. Due to China's plans being rejected by the US, there may be many penalties, taxes, and possibly further scrutiny into Tesla's development plans. This can harm both manufacturing efficiency and cash flow.
Interest rates and other economic factors: Fears of rising interest rates and the Fed's announcement of bond tapering have influenced the thinking of retail investors. As a result, they are less likely to book profits in high-growth equities and are more inclined to migrate toward cheaper ones. That could change Tesla's 2022 projection.
Competitor: Tesla is still the global leader in EV technology, but many competitors want to get in. Ford, NIO, and LUCID are just a few of the many competitors.
How Q1 2022 earning results have affected the Tesla stock forecast favorably
Tesla reported Q1 2022 in April and exceeded projections. Experts are generally optimistic about the stock because of the steady global demand and the massive rise in oil prices. Tesla has also addressed chip shortages better than any other competitor.
The launch of the new Gigafactory Berlin supports Tesla's engineering capabilities and execution ability.
TSLA shares have been on a rollercoaster ride over the past year. In March, the stock hit its lowest point in over two years. However, since then, the stock has seen a steady recovery.