Tesla Stock Rally: Why Sales in China Go Up but Stock Goes Down
Originally published on Best Stocks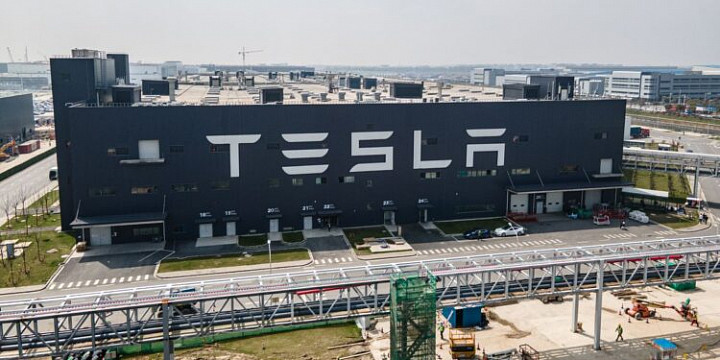 While the Dow Jones today is down by 0.1% and S&P 500 down by 0.4% premarket, Tesla stock (NASDAQ:TSLA) is down 3.6%. However, analysts expect the stock to skyrocket and recommend it as one of the best stocks to buy now. The company has an excellent track record of recovery and gains and analysts expects that the Giga factory in Texas will improve the company's performances very soon.
China has been vital to the growth and expansion of Tesla, Inc. (NASDAQ:TSLA) over the past decade. The company has seen its sales and production accelerate in the country in recent years. Currently, the automaker has six production facilities in China, one of which is in Shanghai, which is its largest manufacturing site. In addition, the company also sells its Model S and Model X cars in the country through its retail stores.
Contrary to expectations, amid Covid lockdowns and continued semiconductor shortages, Tesla China's production increased in Q1 compared to Q4. However, investors are not satisfied with the results on a busy Monday.
According to data released Monday by the China Passenger Car Association, Tesla's Shanghai factory supplied 65,814 cars in March, including 65,754 for Chinese domestic consumers and 60 for export.
Tesla generally exports more vehicles at the beginning of a quarter and then delivers automobiles to the Chinese market at the end of the quarter, so it may seem like a small number of cars shipped outside of China. However, in January alone, more than 40 thousand automobiles were exported. So what matters is the total amount of delivery.
Tesla sold about 182,000 cars in China in the first quarter of the year from its Shanghai facility. Compared to the roughly 178,000 vehicles sold in the fourth quarter of 2021, that slightly increases. In addition, Tesla sold approximately 40% of its cars outside the United States in the first three months, up from about 35% in the fourth quarter.
In the first quarter of this year, Chinese customers bought about 8,000 fewer cars than in the fourth quarter. As a result, Tesla's home deliveries have dropped, but it is still selling all its products.
In addition to Tesla, several electric vehicle manufacturers were affected by China-related concerns this morning. After learning that Chinese electric vehicle producer NIO (NIO) has also been affected by the Covid lockdowns, NIO shares are down 8.6%. Since the end of March, Tesla's factory in Shanghai has been without power due to Covid.
According to Citigroup analyst Jeff Chung, China sold 1.81 million passenger cars in March, down about 2% from the same month last year. About 1.58 million vehicles were sold in the United States last year. That is an annual decrease of around 16%. The Covid shortage in China may be another reason markets are cautious this morning.
However, March was a solid month for battery-powered vehicle sales. Chung reported on Monday that 455,000 electric vehicles were shipped out of China or were delivered there in March. That is a year-over-year increase of over 120%.
As of March, the company's new German headquarters had its grand opening. As a result, China's domestic market is expected to increase its capacity. Investors will be attentive to future monthly CPCA results as a result of the start-up of the German plant.