NIO Refutes the Allegations of Inflating Sales and Profit Margins; on Wednesday, Its Shares Fell More Than 11% in Hong Kong.
Originally published on Best Stocks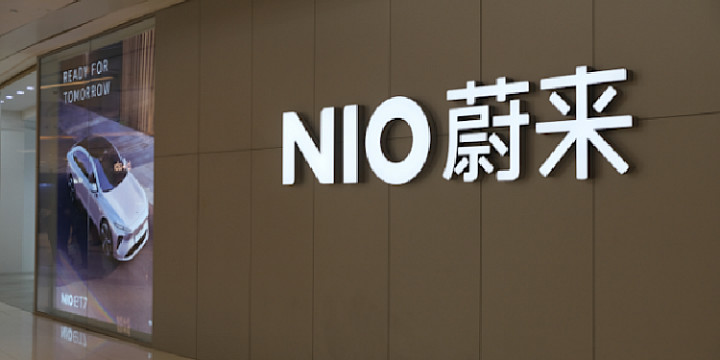 NIO -2.24 percent's shares dropped more than 11% in Hong Kong on Wednesday after the company refuted claims made in a study by short-seller Grizzly Research that it had inflated sales and profit margins.
Grizzly Research warned on Tuesday that NIO (NIO) is manipulating its sales and profit margins to reach its goals.
The investigation included Wuhan Weineng Battery Assets Company. (300750 +0.27%) Contemporary Amperex Technology Co. (300750). In 2020, China and others founded the company. In its own words, "Battery as a service" (abbreviated as "BaaS") refers to NIO's subscription-based service for clients.
This was the first time that a car and its batteries were purchased separately. Battery payment plans are available at lower prices to NIO customers who want to acquire an electric vehicle and then pay for the battery over time. When comparing the cost of an EV to that of a gasoline-powered car, it's possible to find savings.
NIO records the money from battery sales to Weineng as revenue. For Grizzly, that's the crux of the issue. The cooperation is included in NIO's financial accounts. No one from Grizzly's public relations department returned a phone seeking comment on the allegation.
On Wednesday, Citigroup analyst Jeff Chung noted that investors appeared concerned with the claim that Weineng owns approximately 40,000 batteries, purchased from NIO while only pledging 19,000 BaaS accounts in an asset-backed security filing. Chung said that investors appeared concerned with this claim. "This does not imply that Weineng's total BaaS subscribers were just [19,000]," noted Chung. A disparity might be caused by not pledging all of the accounts against the capital increase, for example. According to Chung, the company has yet to provide him with any other information.
He has a Buy rating on the stock and a $41.10 price target.
According to NIO, the study is "devoid of value and includes many inaccuracies, unsubstantiated guesses, and false conclusions and interpretations of facts about the firm."
For its part, NIO said it was investigating the charges and evaluating what measures investors' interests should be protected. It promised to provide further information when it was ready.
After the data was made public Tuesday afternoon, NIO stock fell approximately 2.6 percent on a bad day for electric vehicle manufacturers. By the end of trading, Tesla's share price had fallen by 1.79 percent (TSLA).
Shares of NIO in Hong Kong slumped 11.4 percent on Wednesday to HK$ 164.10 (US$20.19). Premarket trading in the United States saw NIO's American depositary receipts fall by more than 7%, ending Wednesday's session down by 2.3% at $21.87.
The stock rose 3.9% in Hong Kong trade on Thursday but fell 2.2% in premarket trading in the United States of America.