U.S. Futures Were Largely Unchanged on Wednesday Night as Traders Awaited the Release of the Fed's Preferred Inflation Index.
Originally published on Best Stocks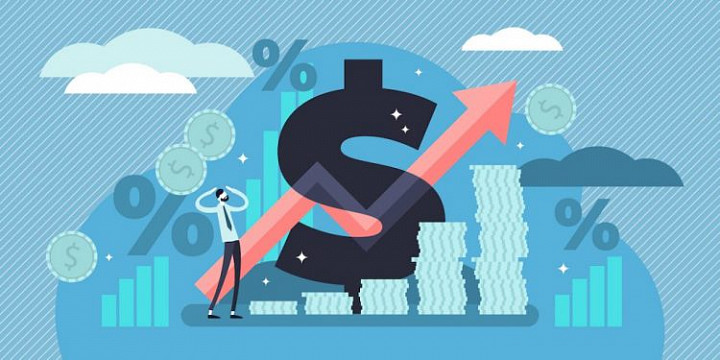 At 8:30 a.m. on Thursday, the personal consumption expenditures (PCE) price index will be revised. The PCE price index and core PCE—a gauge that eliminates volatile food and energy prices—are preferred by the Fed for assessing inflation.
For the time being, investors are keeping a close watch on the Federal Reserve and its chairman, Jerome Powell. As the United States endures its greatest inflation since the early 1980s, the Federal Reserve's interest-rate hike intentions remain possibly the most crucial factor deciding the direction of the market. While speaking with European Central Bank and Bank of England leaders at the ECB's annual economic policy conference in Portugal on Wednesday morning, Federal Reserve Chairman Jerome Powell vowed to keep inflation under control.
Throughout the day, stock prices showed little enthusiasm for moving in one direction or another. After bouncing back and forth all day, the main indices hardly moved at all by the time the session ended. A 0.1 percent decline in the S&P 500 and a 0.03% decline in the tech-heavy Nasdaq Composite were the only losses. The DJIA gained 0.3 percent today.
As of 6:15 p.m. EDT, futures were trading at 0%. The DJIA gained 0.05%, and the NASDAQ dropped 0.01%.
Duck Creek Technologies (NASDAQ: DCT), a property and casualty insurance software company, lost 13.1% after the market closed on Wednesday. Following a third-quarter loss of $357,000 last year, the company had a loss of $5.76 million this year.
Restoration Hardware's parent company, RH (RH), had its stock drop by 5.5% when it lowered its sales forecast for 2022. Retailer Williams-Sonoma (WSM) also saw its share price fall by 4.3%.
Investors in Hawaiian Electric Industries (HE), Altice USA (ATUS), Frontdoor (FTDR), and VICI Properties (VICI) saw their shares rise 6.8% after-hours ( VICI ). Both saw a 3.5 percent raise.
The New York Times (NYT) stock was also up 3.3% following the close of business today. The corporation has agreed to pay a nine-cent dividend each quarter to keep its stockholders satisfied.
China's National Bureau of Statistics (NBS) released its manufacturing purchasing managers index (PMI) for June on Wednesday night Eastern Time. Economic forecasters believe this indicator will show the first increase in the industry since February.
This week's weekly U.S. unemployment claims are expected to be 230,000; they were 229,000 last week. This data goes online at 8:30 am on Thursday, along with personal income and expenditures.