Elon Musk Will Have To Sell Tesla Shares To Buy Twitter, An Expert Says
Originally published on Best Stocks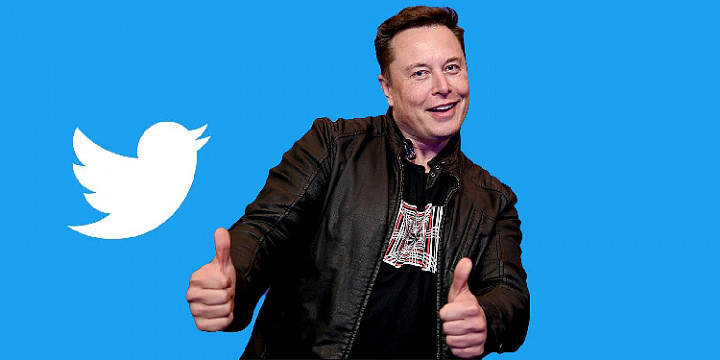 Elon Musk has a history of tweeting to his millions of followers. He uses Twitter to talk about Tesla (NASDAQ:TSLA), his other company SpaceX and his other ventures. On Monday, Musk announced his intention to take his billions of dollars and buy a stake in Twitter. It's a bold move by the CEO of Tesla and SpaceX, who, according to Bloomberg, intends to spend about $43 billion to make the purchase.
In the tweet announcing his intentions, Musk noted that he is looking to buy Twitter (NYSE:TWTR), allowing him to continue to monitor the company's growth and vote on its board of directors. After the news of the participation in Twitter, the stock market responded positively to the report – and that's because Twitter is a good investment. Being a good investment in social media can be one of the best ways to hedge against short-term market volatility.
Twitter, in particular, is one of the most popular social media sites because it allows people to communicate with others in a short amount of time quickly. In other words, it will enable us to "tweet" information and ideas in a limited amount of space and time.
Professor Scott Galloway of NYU says Elon Musk cannot afford to purchase Twitter. Despite Musk's $43 billion offer, the Bloomberg Billionaires Index shows that he only has $2.95 billion in "cash."
On a podcast, Galloway predicted that Tesla stock would "tank" if Musk took out a loan on his shares. According to a New York University (NYU) professor, Elon Musk cannot afford to purchase Twitter and would have to borrow money against his Tesla stock to do so.
In a transaction estimated at $43 billion, Musk, the Tesla and SpaceX CEO, proposed to buy Twitter entirely on Wednesday. But, even with a wealth estimated at $259 billion, NYU Stern School of Business marketing professor Scott Galloway says Musk has "no conceivable avenue to funding" the transaction without putting Tesla's shares in danger.
Listeners to Pivot, the podcast he co-hosts with tech writer Kara Swisher for New York magazine, heard Galloway say, "He can't afford this." According to Bloomberg Billionaires Index estimates, Musk has $2.95 billion in "cash."
Galloway laid out all of Musk's possibilities for the future. "He can't since his firm doesn't have any EBITDA. He needs to come up with $40 billion in equity since no company would lend him more than a few billion dollars." Earnings before interest, taxes, depreciation and amortization (EBITDA) is EBITDA.
Galloway said Musk's "buddies" appreciate money more than free expression, alluding to Musk's motivation for wanting to buy Twitter. Musk could ask his cronies for cash. Galloway's words, "They would start asking things he can't answer." The only viable source of funding here is for him to borrow against his stock in Tesla, he said.
According to Galloway, Musk would have to borrow $40 billion against $200 to $300 billion in stock value. According to Galloway, Musk would have to visit several banks. As a result, if Tesla stock falls by half, "suddenly Elon Musk would face margin calls and be a forced seller of Tesla stock," he said. "I believe it would still be the most valuable automobile business globally," he said.
He went on to say: "If this transaction goes through and he raises money against Tesla shares, whose stock would go down? Tesla's stock price would plummet if this were to happen." When Insider reached out to Galloway after hours, he did not immediately answer.
Musk said earlier this month that he had purchased a 9.2 percent interest in Twitter, making him the company's most significant individual stakeholder. Vanguard Group, a financial services firm, has a 10.3 percent stake.
In response, Twitter offered Musk a seat on the company's board, which Musk rejected. Moreover, Musk's equity holding would have been capped at 14.9 percent if he had joined the board, barring him from acquiring the whole firm.
According to Galloway's predictions, that might lead to layoffs if staff seek out stock options at other large tech firms if Musk buys Tesla.