BoFa Global Research Is Becoming More Pessimistic About the Semiconductor Industry
Originally published on Best Stocks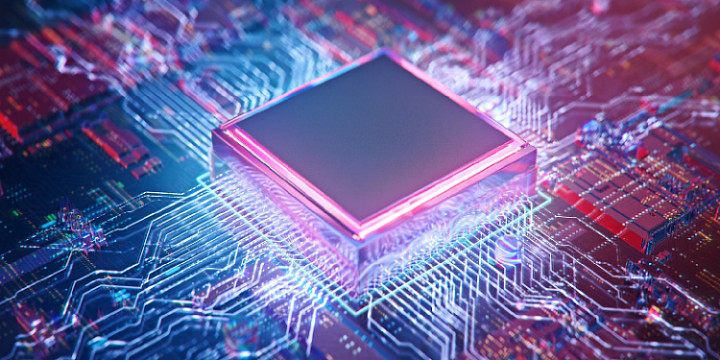 Even though the semiconductor sector has lost more than a third of its value so far this year, the suffering for investors is far from over, according to business analyst Vivek Arya. On Wednesday, he slashed his revenue predictions for the sector, stating that he now expected the top line to decline.
2HCY22/CY23E chip demand is anticipated to be impacted by tighter global monetary policy, geopolitical upheaval, and consumer weakness," he added. Data center/cloud/enterprise demand might be affected by short-term consumer threats (PCs, 5G phones, gaming cards, etc.).
The ICE Semiconductor Index is tracked by the iShares Semiconductor ETF (ticker: SOXX), which has dropped 35% this year, compared to a 20% decrease in the S&P 500 SPX –0.07%.
In comparison to the earlier forecast of 13%, the analyst now expects industry sales to expand by 9.5% by 2022. He now expects sales to decline by 1% in the next year, compared to his prior prediction of a 7% increase.
This caused Arya to lower the ratings of 4 of the chip names. There has been a slowdown in the development of the market for 5G devices, which has downgraded the ratings of Skyworks (SWKS) and Qorvo QRVO (QRVO) from Neutral to Underperform.
Teradyne (TER) and Texas Instruments (TXN) were both downgraded to Neutral from Buy by the analyst, who also downgraded his recommendation for the two companies. This might be a problem for Teradyne because of its strong exposure to consumer end demand for chip testing. Bigger capital expenditure is required to establish new U.S.-based plants, he added, and Texas Instruments' future returns may be affected.
Requests for a response from the corporations were not immediately returned.
Although Arya is concerned about the immediate future, he believes that if changes on the geopolitical front or more confidence about when interest rates would stop climbing occur, the sector's equities might find their bottom later this year.
Until then, anticipate further upheaval in the world of microchips.